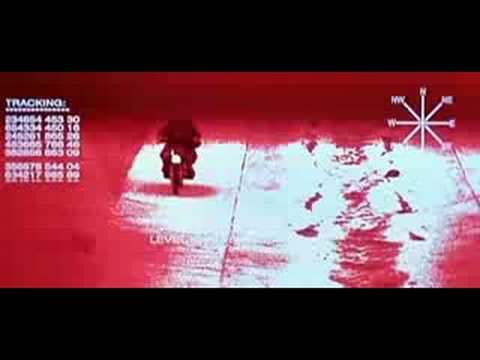 As you may have heard, it's now possible to walk around with a smartphone held in front of your face overlaying reality with digital information as you walk around tripping over wastepaper baskets.
Yes, the early stages of real Terminator-vision are upon us. Augmented reality apps are in their infancy, but several are already found in widely used apps like Yelp's Monacle and Urbanspoon's Scope. Using these mobile apps, you can view the world through your phone in any direction and see what things are called, what they're rated, what they serve for dinner, which of your friends have been there, and what they said about the place.
That approach is now coming to music, albeit in an early form. Metaio's "talking CD" (as noted by TechGear), part of the company's Junaio Augmented Reality Browser, recognizes CD covers when you point your cellphone's camera at them and displays extra data from kooba's music information database.
If the Terminator were a music fan, this is what he (or it) would have seen when CD shopping — "would have seen" being the operative words. Because really, how often do you look at a CD cover these days?
For the digital music listener, apps like Shazam and SoundHound already augment aural reality by recognizing music that's playing wherever we are. Live music presents more fertile ground for new, more visually-oriented augmented reality apps.
Metaio spokeswoman Lisa Murphy told Evolver.fm that an upcoming app using the company's platform will let music fans find music venues around town simply by viewing the town through their phones. These apps can literally see for miles and miles, through buildings, so you'll be able to view everything that's playing at the venues around town by looking at the world through your phones.
Metaio boasts that unlike other augmented reality apps, the ones it powers are better at fixing virtual elements within real space, solving what it calls the "floating tag problem." And while this next version will only display venues, it would be relatively easy for developers to add audio show calendards, audio samples, band pictures and so on.
The company's augmented reality platform runs on Android, iPhone, Symbian and Windows Mobile, and it claims its code will be easy to port to other platforms. In addition to CDs, Metaio also recently added the ability to find faces, overlay elements on specific features, and more: