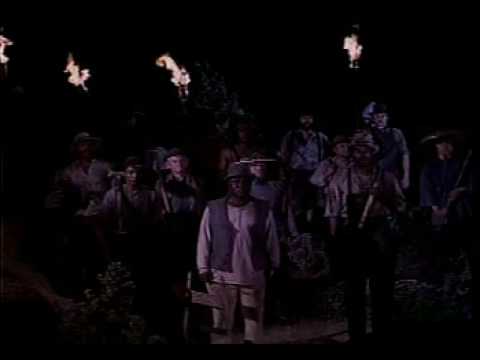 Google beat Apple in the race to launch an app store for computers with Tuesday's launch of the Chrome Web App Store. However, in its haste, Google appears to have admitted several "apps" into its store that are little more than repackaged web pages, potentially damaging the store's reputation even before it has had a chance to prove itself.
To be fair, some developers built native HTML5 versions of their services that would seem to qualify as "true apps" potentially worth installing in your browser, the same way you'd install a mobile app on your smartphone. Others, however, appear to be little more than bookmarks that one merely installs in a new way.
"This is not an app," writes a commenter named Hoenig flatly, in reference to Rhapsody's Chrome app, and he's not the only one (see below). "It just takes you to the homepage — no different than just having a bookmark."
Ouch.
However, at least one company behind one of the 23 music apps available on Google's Chrome Web App Store claims to have rebuilt its service from the ground up in HTML5 to take advantage of that standard, making its web-based service more app-like with HTML5′s faster operation and design niceties that don't rely on Flash, which tends to slow things down.
In an interview with Evolver.fm, MOG CEO David Hyman claimed that his music subscription company spent months on its Chrome Web App, while some of its competitors simply repackaged their plain old web services and called them "apps" in order to be included in Google's new store.
"The reason Chrome is featuring our app — and we're the only [music] app featured — is that all these other guys, they just took their web services and put them in as an app," said Hyman.
"[Rhapsody and Rdio] didn't do anything," he continued. "We built ours from the ground up as an HTML5 Chrome App, and we've been working with [Google] for months on it. Now I see Rhapsody and Rdio there, but they're not real apps. They're the exact same thing as their websites. I'm kind of annoyed by it — I didn't know they were going to be able to do that."
In its defense, Rhapsody says the Chrome Web App platform is too small to justify the effort of creating a true HTML5 app at this point, but that it plans to do so eventually.
"We believe that HTML5 is hugely important, and have plans to deliver an HTML5 experience," Jamie Steele, Rhapsody senior director of public relations told Evolver.fm. "However, today, Chrome users represent a small percentage of our audience, so we have instead focused our development effort on the products that our subscribers are using (and in increasing numbers), such as our mobile apps, which have been quite popular."
As for Rdio, its philosophy is that it wants to offer a unified look and feel across all of the various platforms, rather than tailor-making something for Chrome.
"We want to create a seamless experience across everything," Rdio CEO Drew Larner told Evolver.fm (updated). "We don't want to feel like we have to create something special that is different, or takes away from our other experiences — whether it's the web or our mobile apps. We feel like the design of our web product is really superior. While we did create something for Chrome, we didn't change the [user interface] at all because we felt like what we'd already created was so good, it could just be seamless across all these various platforms."
The top three commenters on Rdio's page certainly took notice of that approach:
If making a Google Chrome App is simply a matter of erecting a facade in the style of the Blazing Saddles video clip included above, is there any point in bothering to create a native HTML5 app for the Chrome App Store?
According to Hyman, there are in fact advantages to building one of these web apps.
"HTML5 does a lot of things that you can't normally do," he said. "If you try the MOG app and see the speed at which the whole thing works, it's just blazing fast, is one thing. There a whole lot of [design] things too, like when you do mouse-overs native with HTML5 so you don't have to use Flash, which is much slower."
So enamored is Hyman of Chrome's HTML5 app approach that he intends to migrate all of MOG's functionality into his company's HTML5 Chrome Web App, after which that will in fact become the main version of the MOG service, accessible by people who go to the regular MOG.com.
Of course, it stands to reason that "web apps" would resemble "web services" to some extent. Part of what makes the Chrome Web App Store so interesting is that it gives content creators a chance to charge for music, publications, videos, special functions, and other stuff on the web through the sort of storefront interface many of us have grown accustomed to seeing through our smartphones. But in order for customers to bite, they need to see a real distinction between web apps and web pages.
Google probably allowed these bookmark-like apps into its store because it needs as many web apps as it can get on the eve of Apple's Mac App Store launch, which is rumored to come as soon as next week. But Google's decision may already have damaged the chances of "web apps" to be considered anything more than mere bookmarks.
Update: We added Rhapsody's response at 1:18pm ET and Rdio's response at 5:09pm ET.