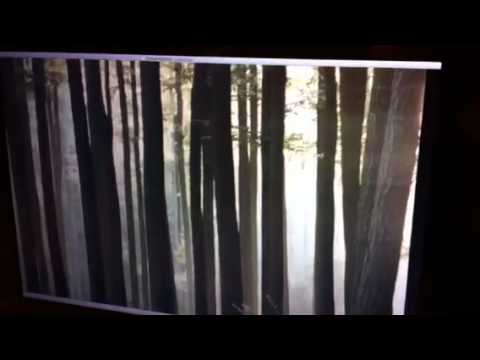 LAS VEGAS, NEVADA — "Music should be heard and not seen," a late friend used to say, but now that so many of the devices with which we listen to music have screens, even he might change his mind. It's no surprise that music videos have enjoyed a resurgence due to those screens, but that's just the tip of a rather large iceberg. As apps migrate from the smartphone to the television, we expect to see a rash of apps that give music a strong visual element.
And that's just what we found at the Consumer Electronics Show in Las Vegas: an intriguing television app called Gracenote Music Imaging, from Gracenote and Getty Images, which shows photos from the latter's collection of professional photography along with any song you're listening to. Images change within the songs at key times, such as when the mood of the song shifts (see video). Gracenote plans to release the app at some point later this year for the television and car.
"The imagery is synced to the timeline of the song, which is broken down into segments, and each segment has a specific mood associated with it," Gracenote director of product management Vadim Brenner told Evolver.fm. "So every song is basically like a rollercoaster, and now you have imagery to go along with that rollercoaster."
In order to do this, Gracenote staff goes through Getty's photo collection and manually tags each photo with various attributes, so that they can be matched up with certain moods, allowing the app to choose the right photos to go with each part of the song.
This might sound a bit harebrained, but we saw it, and the concept works. In addition to adding images to music played within the home on an unspecified TV app platform, Brenner envisions Getty's images being shown on the video displays on the back of car headrests.