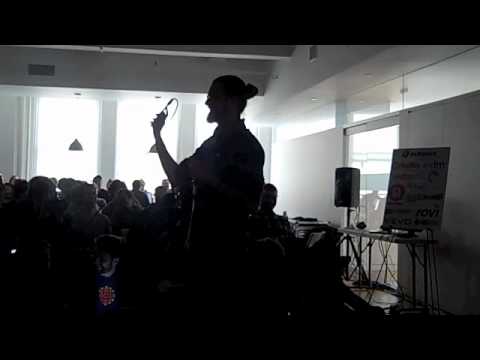 Uri Nieto created a simple app at Music Hack Day New York to answer a simple question: Are you screaming, or not?
Record any sound into this as-yet-unreleased iOS app for iPhone, iPad, iPod Touch, and the app measures a various scream-indicating audio attributes (the standard deviation of the spectrum, the wave form's centroid, and the number of zeros crossings it contains, if you must know).
Using that information, Screaminator then determines whether you're screaming. If so, the app uploads your recording to SoundCloud and alerts your Twitter friends to its existence so that they, too, can feel your pain. If not, well, it's back to the drawing board.
Once you get the hang of this (assuming Nieto makes this app available to the public, you can use the app's precise measurements to figure out who among your friends has the best (i.e. most "metal") scream.