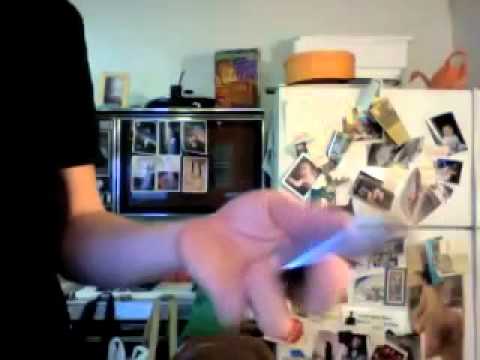 The finest use of the iPhone's accelerometer that we've seen today is surely Electrohoof's Wah-Wah app, which lets you apply the legendary sound effect to any song for $1.
Using this Wah-Wah app is much like using the legendary guitar pedal by the same name, made famous by Jimi Hendrix and other axemen: You simply tilt it forward to add more "wah," and back to add less.
Wah-wah comes with six pre-filled samples, but it's much more satisfying to import a song from your iPhone's music library or record an audio sample using your phone's microphone and add the wah-wah effect to that.
Wah- wah comes includes an Overdrive slider and three distinct wah-wah types, as well as a mysterious "Live input" toggler whose sole purpose seems to emit squeals of feedback. Barring that anomaly, Wah-wah works great.
Developer Electrohoof claims that Wah-wah is modeled on real guitar pedals, and can be used by pro musicians as well as partygoers looking for ways to amuse themselves.  Our money's on the latter, but either way, spending a buck to make anything "wah" somehow seems worth it.