Step one: Look around for lampposts.
Step two: Engage the muse'ic visualiser iPhone app depicted in the video below. It adds a musically influenced overlay to the world around you, augmenting your reality with real-time visual effects that alter themselves to go along with the music.
Step three: Walk into lamppost.
This app is only available in the Japanese version of iTunes, but we fully expect to see a U.S. version of some kind, because it's just such a neat idea. Augmented Reality plus Real-Time Music Visualizer for the proverbial win — even if we wouldn't necessarily recommend walking around the city while staring into your smartphone screen, as someone appears to do here: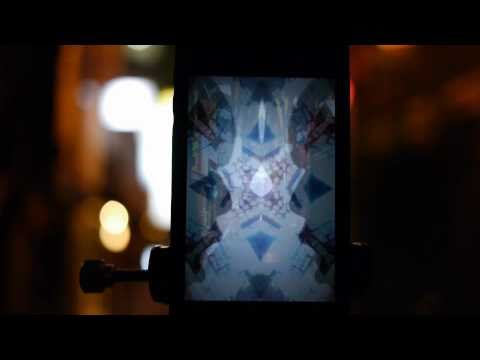 In this version, the augmented reality app is synced to go with the song that's playing, allowing the creator to include sillhouettes of the singer and other elements. This affords a great degree of creative control, but there's no reason a developer couldn't create one that works with any song.
Do you know of someone working on something like that for iTunes, Android, or any other app platform? Let us know.