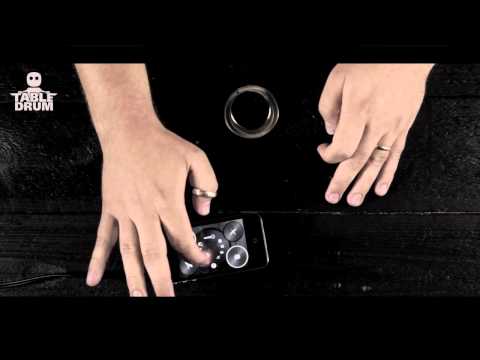 If you've been looking for a virtual drum set that lets you tap whatever objects are at hand to play a four-drum kit on your iPhone, iPod Touch, or iPad, well, that's a pretty amazing coincidence. TableDrum is on sale right now for $1 in iTunes — a 75 percent savings off of the usual price.
As the above video shows, this one-of-a-kind app asks you to train it by tapping on any four objects, so long as they make sounds that are distinct from each other. You could assign the sound of a pencil hitting a glass to the snare, your finger hitting the table to the high-hat, and so on.
You get a standard kit for free and additional ones cost $1 apiece, allowing you to transform your table tapping into a wide array of sounds. You could even use this to play live over speakers, but that's liable to introduce interference; for best results, you'll be using headphones. It's a neat trick, and it even worked pretty well in a crowded, noisy Manhattan coffee shop.
If all of this sounds like a lot to figure out, don't worry: TableDrum includes the most stylish in-app tutorial we've ever seen, rendered in a comic-book-noir style, to get you started:
(via appsafari)